Review
Top 5 Subtitle Converters
By: Nathaniel Deshpande
Last Updated: July 2, 2023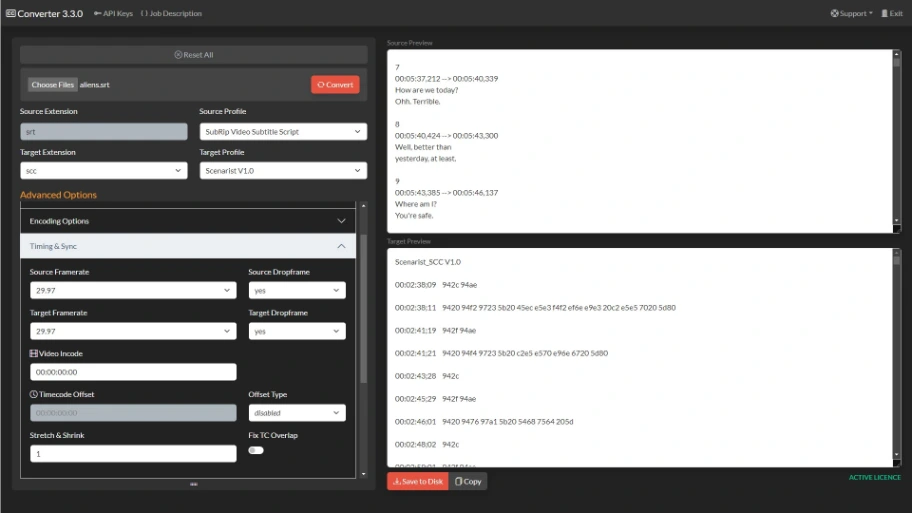 The Best Closed Caption File Converters
Introduction
For broadcasters, closed captioning and subtitling are essential elements to ensure their content is accessible to all viewers, including those with hearing impairments or language barriers. However, dealing with various subtitle file formats can be challenging. To streamline this process, there are several online converters available that make it easier to convert and manage subtitle files. In this article, we will review the top 5 closed caption and subtitle file converters that can simplify your closed captioning workflows.
Closed Caption & Subtitle file Converters
---
Closed Caption Converter
http://www.closedcaptionconverter.com/
Closed Caption Converter earns the top spot on our list due to its comprehensive support for over 30 different closed caption and subtitle file formats. This versatile tool goes beyond simple conversion and allows users to segment, conform, and validate closed caption files, ensuring they adhere to style guidelines. Whether you need to work with SCC, TTML, SRT, or any other format, Closed Caption Converter has you covered. It also offers an API and CLI tools for automated workflows, making it an excellent choice for broadcasters with varying format and framerate requirements.
Rev
https://www.rev.com/captionconverter
Rev is renowned for its high-quality online transcription services, but they also offer a free subtitle file converter. While the format and framerate support may be somewhat limited compared to Closed Caption Converter, Rev's converter excels at quickly converting SRT files to various closed caption formats, including SCC and TTML. If you need a fast and reliable conversion for basic subtitle files, Rev's converter is a solid choice.
GoTranscript
https://gotranscript.com/subtitle-converter
Like Rev, GoTranscript is well-known for its captioning services. With their subtitle converter, you can convert multiple source file formats, not just SRT files. This broader compatibility allows broadcasters to work with diverse input formats seamlessly. The best part is that GoTranscript's subtitle converter is available online for free, making it accessible to users with varying budget constraints.
Happy Scribe
https://www.happyscribe.com/subtitle-tools/subtitle-converter
Happy Scribe primarily offers automatic transcription services, but they also provide a basic subtitle file converter. This converter supports both SRT and VTT files, catering to popular subtitle formats. What sets Happy Scribe apart is its additional export options, including DocX and PDF. These options are beneficial when delivering closed caption information for review or collaborating with other stakeholders in the production process.
https://subtitletools.com/convert-to-srt-online
Subtitle Tools is a valuable resource for broadcasters dealing with less common subtitle formats. Their free online subtitle converter supports various formats, such as MPL2 and oTranscribe text files, making it a niche tool for converting specialized subtitles. While not as comprehensive as some of the other converters on our list, Subtitle Tools is an excellent option when dealing with uncommon formats.
Conclusion
Efficient closed captioning and subtitling workflows are crucial for broadcasters to reach a wider audience and comply with accessibility standards. With the help of the top 5 closed caption and subtitle file converters reviewed in this article, broadcasters can simplify the process of converting, managing, and validating subtitle files. Closed Caption Converter stands out as the most versatile option, with extensive format and framerate support and additional features for seamless closed caption integration. Rev, GoTranscript, Happy Scribe, and Subtitle Tools each have their unique strengths, catering to different needs and preferences. Select the converter that aligns best with your requirements, and enhance your broadcasting experience with hassle-free closed captioning and subtitling.
---
Resources
Blog Article
Top 5 Closed Caption Editors for Broadcast
Read Now
Video Course
Closed Captioning For Beginners
Watch Now