How-To
How to QC Closed Captioning & Subtitles For Broadcast
By: Nathaniel Deshpande
Last Updated: August 9, 2023
TL/DR
Adopt a style guide or set of content rules to help when authoring closed captioning
Use at least two separate applications to QC closed captioning and subtitles
Realtime Error Detection (RED) can help identify errors as they are created
Style Guides can help automatically detect and fix closed captioning and subtitle issues
Multiple Style Guides can be configured to help filter Events
Introduction
In a previous blog post, we discussed best practices for reviewing closed captioning and subtitles for broadcast. We also provided a list of helpful QC tools depending on your workflow and caption standards. In this article, we'll dive a little deeper and explore the full QC process using Closed Caption Creator: our professional timed-text editor for broadcast.
Quality Control: Identify the Issues
The first step in the QC process is to be able to identify the issues. But what issues? There are many types of closed captioning errors that may need to be addressed. For example, caption placement, formatting, timing, accuracy, and consistency. All of these issues can be difficult to detect by simply watching playback on a broadcast monitor. Broadcasters require dedicated tools like professional closed caption editing software to deliver high-quality captions.
Subtitle Style Guides & Standards Adoption
We recommend broadcasters adopt a closed caption style guide or standard for their entire organization. There is no point in re-inventing the wheel. 3rd party platforms such as Netflix, and Amazon Prime have published their own style guides online for anyone to view. The style guide for Netflix is quite comprehensive and covers various languages.
Adopting a style guide for your channel helps ensure accuracy, and consistency when it comes to closed captioning. Style guides and captioning standards also help operators make consistent QC decisions related to content.
How To Review Closed Captioning
Now that we have discussed the types of issues that may need to be addressed, we can move on to how. Closed Caption Creator provides two powerful tools for identifying and fixing errors. Depending on the stage in your closed caption workflow, each tool may provide a different value.
Realtime Error Detection (RED)
When authoring (creating) or editing closed captioning, Realtime Error Detection (RED) alerts help notify users of issues as they appear. By configuring the Error Detection settings inside of Closed Caption Creator, it is easy to know when you've made a mistake, or something isn't quite right. RED alerts help identify and fix issues related to illegal characters, reading rate, duration, line lengths, and max characters.
Subtitle QC & Review Using Style Guides
Style Guides are perfect for reviewers or QC operators who need to ensure a completed closed caption file meets broadcast standards. Multiple Style Guides can be configured and used to scan subtitle files for issues. Filter events by position, formatting, reading rate, frame gaps, and more. Style Guides are the optimal decide quickly whether a caption file should pass or fail QC.
Automating Quality Subtitles For Broadcast
Now that we understand why closed caption editors are a great solution for broadcast QC, it makes sense to start automating parts of your workflow. Many closed caption editors (including Closed Caption Creator) offer a dedicated API that can be used to automate the QC and validation of closed caption files. Our API allows users to provide a caption file and style guide (written in JSON) to quickly and easily validate captions being ingested or delivered to 3rd party systems.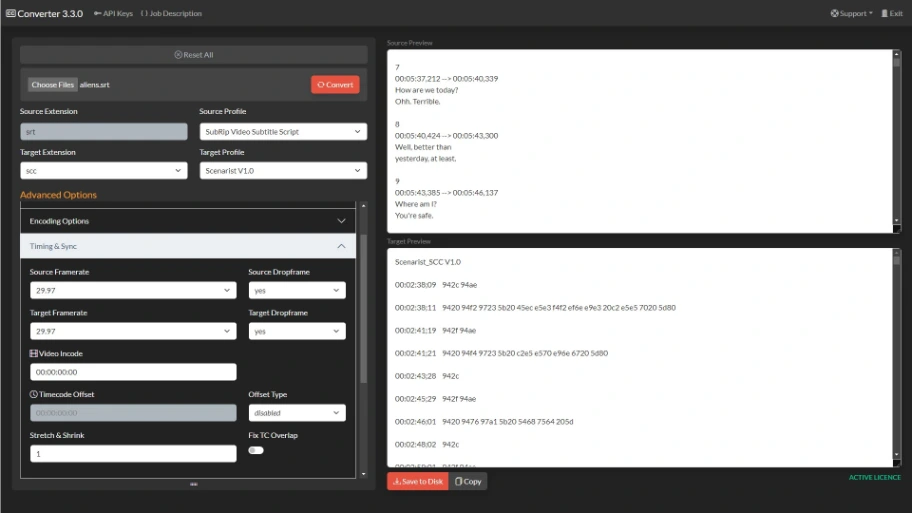 Not a developer? No worries. Our engineering team is happy to assist you in integrating our API into your existing workflows. If you have any questions about closed captioning, or broadcast QC, please feel free to reach out to our team here at Closed Caption Creator. We encourage you to sign up for a free trial of Closed Caption Creator.
---
Resources
External Resource
Netflix General Requirements
Learn More
Blog Article
Top 5 Closed Caption Editors for Broadcast
Read Now
Blog Article
Best Practices | Closed Captioning QC Workflows
Read Now